Software Integration & Automation
Integrations and automations save you valuable admin time, increase your offering and overall make you more efficient
Why use software integrations and automations?


Smarter Processes
Streamline your processes and make them more efficient by using technology in your favour. Manage and analyse your data with ease, whilst improving customer service and onboarding.


Eliminate re-keying of data
Automated processes mean not only does your team save time by not having to duplicate data, but the element of human error is eradicated. As is all the hassle that usually follows.


Better, faster decisions
Integrating your CRM with other systems, your team are always working on up-to-date and accurate information. This allows you to unlock your true potential by having all the information at your fingertips.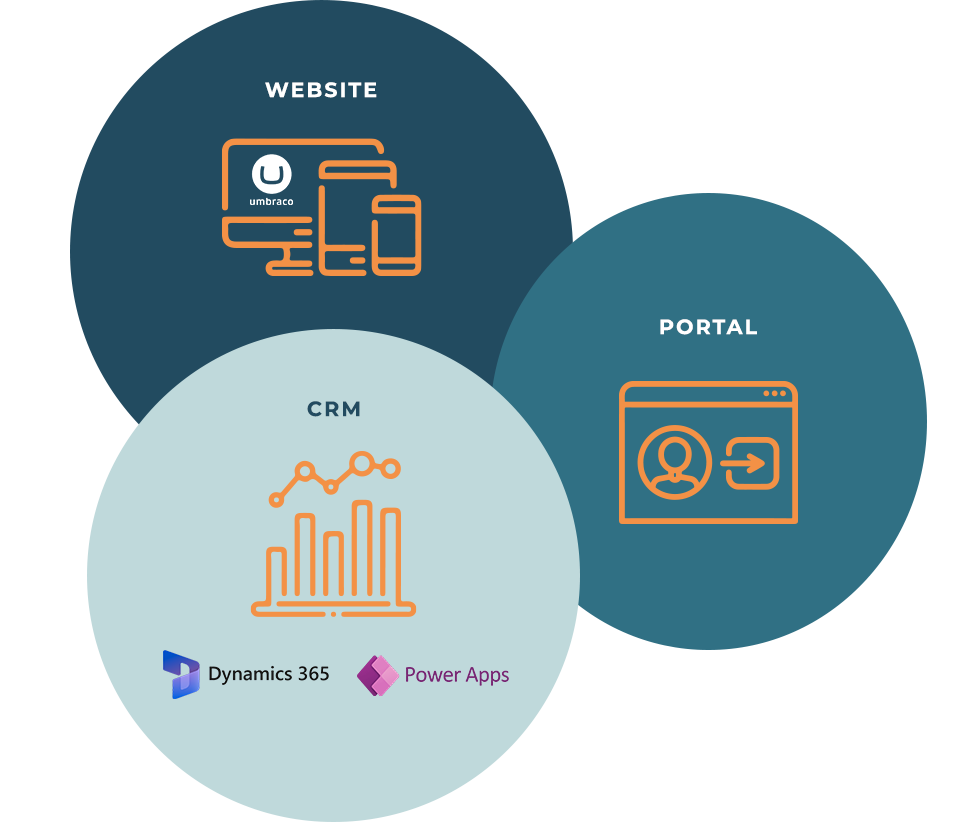 Our fully integrated Systems
Like all good things in life, the systems we build come in a range of different shapes and sizes; but usually include one or more of the following systems:
Bridging the gap between your CRM, Website and Portal frees you to focus on other aspects of your business or organisation. When done properly, it saves time, money, increases your customer services, streamlines processes and ultimately drives your ability to grow.
Be in the know
You may already have an existing system or platform that you're happy with but it's important to discuss alternatives to stay on top of the newest technologies and reevaluate how fit it is for your purpose.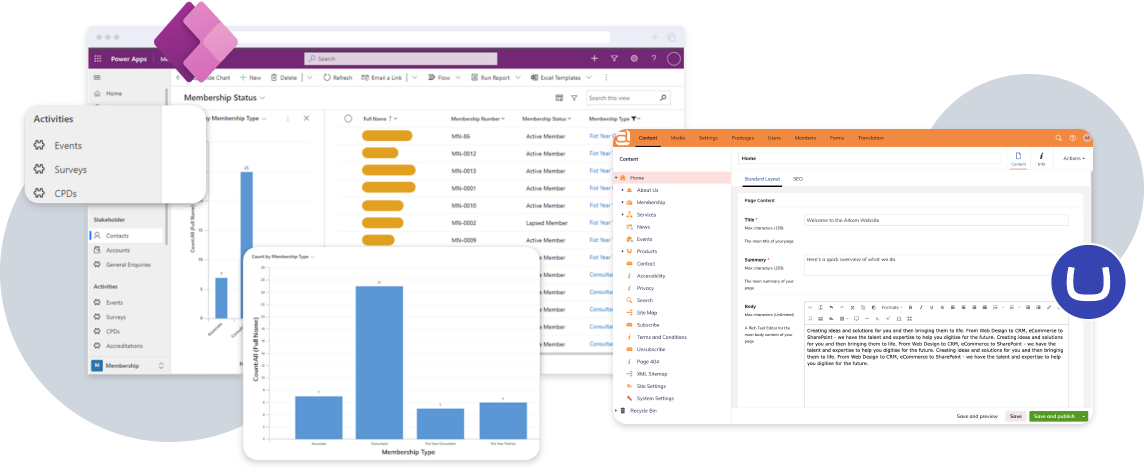 We take the time to listen to you to gain a full understanding to produce a detailed specification for your needs. This allows our developers to choose the most appropriate technologies for your requirements. We also offer the benefit of a long-term relationship where we remain committed to offering further support, development, and hosting of all the systems we create.
What 3rd party systems can we integrate with?
We have successfully integrated with all the best of breed platforms below. However, if there's a need for integrating with other similar platforms, then we're all ears!


ERP and Finance Systems
Xero, Sage, Dynamics NAV
Payment Systems
Stripe, GoCardless, , PayPal, Opayo
Event Platforms
Eventbrite, Skiddle, GoToWebinar, Zoom
Other Platforms
SurveyMonkey, SMTP2Go, AddThis, Plus many more...