Membership Email Marketing Integration
We can integrate your membership system to your email platform giving you

ultimate email marketing flexibility.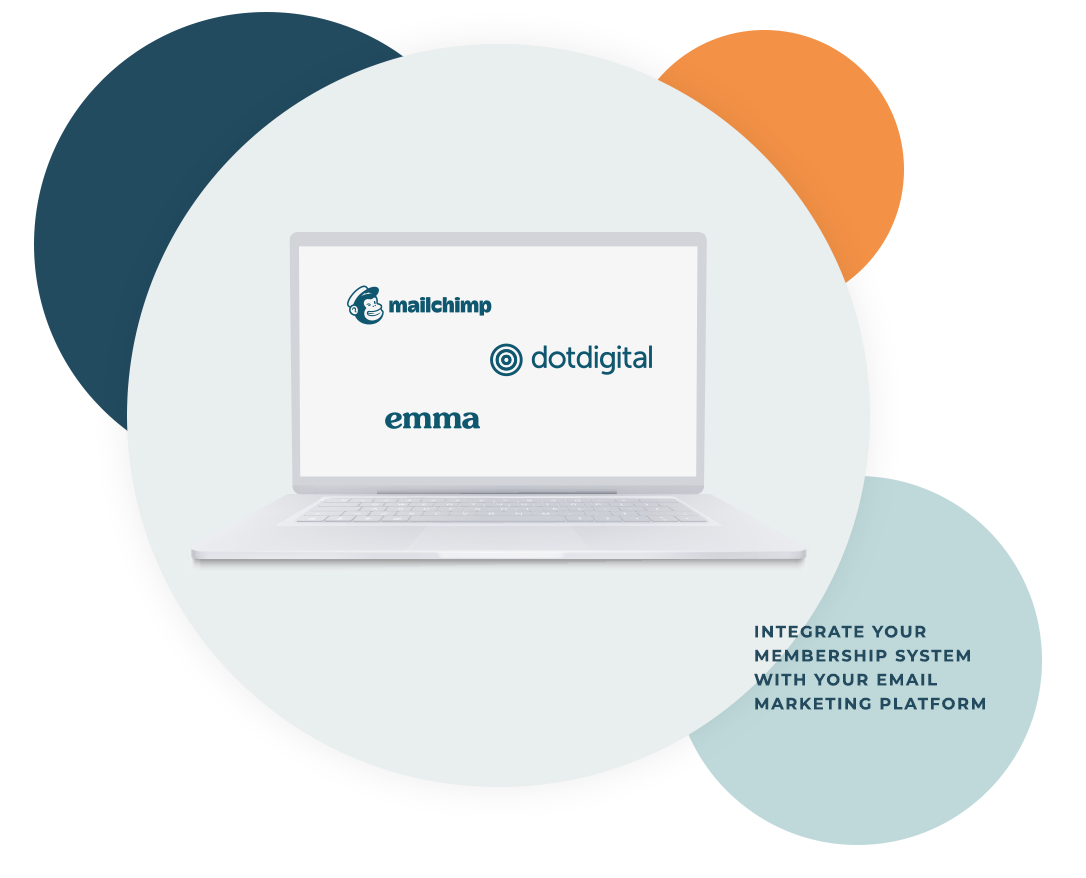 Benefits of integrating your membership system with your email marketing platform
e.g. Mailchimp, dotdigital, emma
Users can sign up to specific mailing lists
Multiple mailing list options
Contacts synced from CRM
Targeted email campaigns using CRM
Opens, click throughs and unsubscribes recorded in CRM
Create campaigns for potential members
Members manage subscriptions via Portal login
GPDR compliant via the built in unsubscribe synched to CRM
An email marketing platform (e.g. Mailchimp) allows you to create and send formatted emails from in-built templates or create your own templates while the integration keeps the Membership Database up to date.
All of your templates are stored in one place ready to be used within a marketing campaign with the click of a button.
You can have various different types of mailing lists relevant to different areas of your organisation. Members can then select which mailing lists they want to sign up to in the portal which are relevant to their needs and interests. This is then automatically recorded in the CRM and they're automatically added to the relevant mailing list.
Email marketing platforms have built in GDPR functions including an 'unsubscribe' button which we integrate with your CRM system. This means your members can unsubscribe if they wish, without any manual admin intervention. Members can manage their subscriptions in the web portal which will automatically add them to the relevant mailing list.
Opens, click throughs and unsubscribes are recorded in CRM, so you have full visibility without having to jump from different platforms
Get in touch
We have integrated lots of email marketing platforms with our membership system, so please do get in touch or book a demo and we will be more than happy to give you more information on what's possible and potentially arrange a demo of a similar integration.