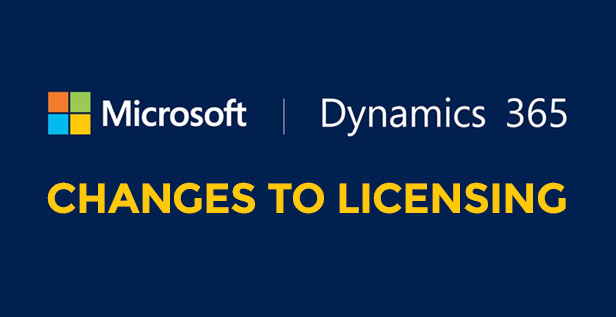 Microsoft Dynamics 365 is changing. On October 1, 2020, you will no longer be on the Web-based Dynamics 365 application (this applies to legacy customers). Instead, you'll be a part of the Unified Interface - which sounds like something from Star Trek - but it's just a new version that allows the platform to work on mobile and desktop from the same app.
This transition brings a lot of changes with it, mostly cosmetic, of which won't affect you unless you want to start developing on the platform.
Changes to Licensing
Historically, Dynamics has been a per product license fee, like Office 365.
Microsoft are changing this to be a per app license fee, meaning you only pay for the specific apps you use.
It's got great potential to let each individual app flourish in its own right and be more specific to what its end user needs.
But a couple of dramatic changes are on their way.
Key Changes You Need to Know About
Team roles are being restricted on Dynamics. On your next renewal, team members won't be able to create new accounts or opportunities, amongst other things.
If you want still want this functionality, the prices are hiked up enormously, from £6/month per user to £49/month per user (based on the professional Sales app.)
This affects you even if you're a long-term existing client based on the web client.
If I ignore everything, what will happen?
If you're using team member licenses, those users will have restrictions applied to their accounts and only be able to view the existing records.
If you've got people in your business relying on this function on a daily basis, this is going to massively impact you one way or the other.
90% of our Microsoft Dynamics clients don't need any of the additional functions in the Sales App. We develop custom functions for their business to use and cut out the stuff they don't need.
The good news, if you don't use the Sales functionality in CRM, is that there is an alternative. You can take all the functionality except for the Sales process and build your own app using Power Apps.
This is great as the Dynamics App uses the same Common Data Services platform for the data, so you won't lose anything in the change.
PowerApps then gives you the ability to customise and configure an app that works exactly the way you need it to for your business - and use the interface to build your own relational systems.
Importantly, the licensing is reasonable on this front, for a Single App License it's £7.50/month per user.
It makes more sense to build a custom app (link to a relevant case study) than to try and soldier on with restricted access.
If you're worried about the changes, then get in touch and we'll help in whatever way we can.