In this article we take a look into what user experience is, why it's so important and how that translates to your membership website. There are lots of general crossover points that apply to any website user experience but there are key hurdles that need addressing when designing for the membership sector.
Some points may be obvious, but it's important that they are closely considered to ensure your membership website is maximising opportunities.
What is User Experience design?
User Experience (otherwise known as UX) "is the process design teams use to create products that provide meaningful and relevant experiences to users."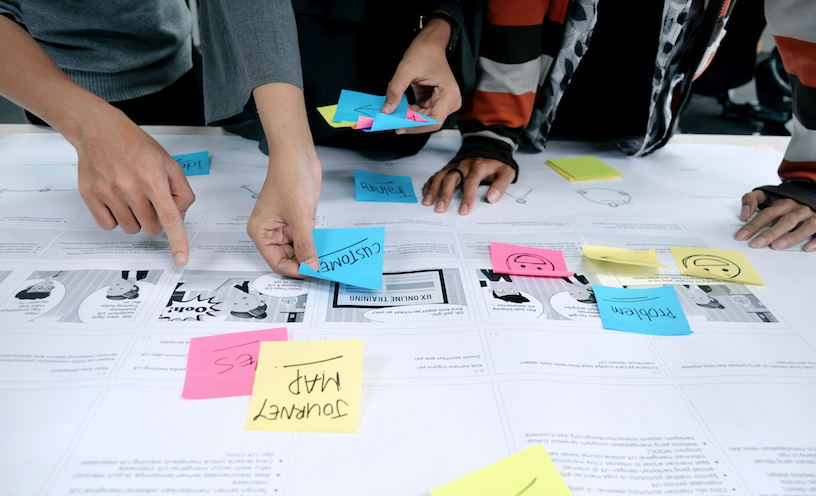 Photo by UX Indonesia on Unsplash
There are many aspects of UX. Your website is only a one part of the bigger picture. Any interaction someone has goes towards a user's experience. It can be any touchpoint, both online and offline. It's how you answer the phone when someone calls with a query; or it's the tone of voice of your tweet. These all impact how positively or negatively someone feels about your brand and offering.
For good UX design, you need a strong understanding of who you are, what you're trying to achieve. Your goals and objectives and how these relate to your users need to be clearly defined.
For the sake of this article, we're going to focus specifically on website user experience for membership organisations.
Why is Website User Experience important?
Solid user experience is the beating heart of any website. Without it, your website won't perform how it should or make it easy for users to do what you need them to do. You're likely to see high bounce rates, lots of drop offs and reduced engagement.
In the ever-growing digital world, its increasingly important to have a strong online presence. It's now not only a tool for the big players, it's an industry standard that is only going to get more and more vital to provide to your audience.
Especially with everything that's happened in 2020, the online services you provide are key to the success of any business model and it's important that you don't fall behind.
User experience puts the user first and ensures their needs are met efficiently.
"It aims to provide positive experiences that keep a user loyal to the product or brand. Additionally, a meaningful user experience allows you to define customer journeys on your product that are most conducive to business success."
They key questions to consider when assessing how good a website's user experience are:
Who are your key user groups?
Is it easy for them to find and do?
If all these aspects are considered for most of the people landing on your website, then it's much more likely to be intuitive to navigate and user friendly.
User Experience considerations for Membership Websites
There are key things that need to be easy to do when it comes to a membership website. These may vary depending on the type of organisation and what you offer but there are some generalisations that cover most eventualities. You first need to identify who your key user groups are.
For Membership websites they often fall in to three main categories:
Potential Members
Members
Stakeholders (e.g. corporate sponsors)
Each of these audiences have diverse needs from your website. You need to assess exactly what they need to do and make sure that it's easy for them to carry out required actions. Below we've outlined some key functions that need to be covered for each user group to ensure your membership website is a success.
Potential Members
Easy to find out which membership package is suitable for them
Membership benefits are clearly defined
Straightforward onboarding process
Simple online registration form
Flexible payment options (e.g. Direct Debit, Card or by Invoice)
Access free useful content to encourage sign ups
Members
Member Portal is easily accessible
Clear definition between public facing website and the Portal
Simple to update their details
Easy to get help with their membership
Renewals should be seamless
Potential to connect with other members
Access member discounts on products and events
Access exclusive member-only documents
Manage their communication preferences with ease
Stakeholders
Other stakeholders have to be assessed on a per membership organisation basis as they will vary considerably.
For example, you may have the opportunity for Events to be sponsored by businesses so there must be an easy way for them to get in touch and see which Events you have coming up.
Or you may offer online courses to members of the public. Pricing options, availability and event reminders are invaluable tools to increase course registrations and engagement.
How to design with these in mind
Once we've identified the key things our users need to do, we get to work on how we'll achieve optimum usability. We focus first on Wireframing key journeys. Form first. Design second.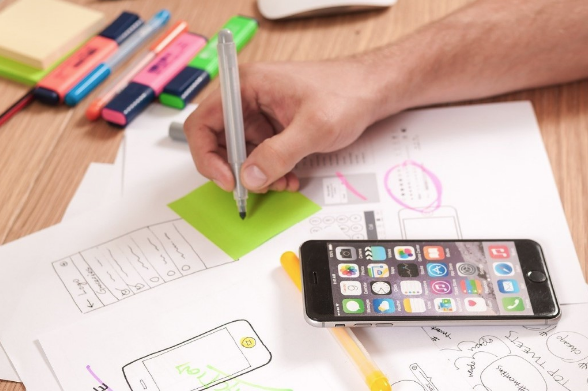 Wireframing allows us to objectively view functionality, without getting distracted by visual elements. We wireframe key pathways on the most used device type first (e.g. Desktop) for feedback and make any necessary revisions. Once you're happy with these, we move on to secondary device types (e.g. Mobile). We optimise each page to guarantee great usability on smaller screens. Once we have a solid user experience foundation, we apply branding and imagery to bring the Website to life. Cutting edge designs increase engagement, ensure brand consistency and optimum usability.
Below are some helpful examples of how we've helped membership organisations meet user needs.
Case Study 1
ACPICR are an association who specialise in physiotherapy for cardiovascular rehabilitation. They needed to make it easier for members to login so they could access their benefits. We put a Member Login button at the top of every page as well as make it a key feature on the Homepage:
Case Study 2
Sheffield Chamber of Commerce facilitate events for both members and non-members. They wanted to maximise on the opportunity to cross-sell membership when people sign up for events so we put clear messaging on each event page:
This is a win, win scenario for everyone. Members get a helpful reminder that when they login they can get discounted prices. Non-members are told they can get the event cheaper and will have access lots of different benefits by joining. Sheffield Chamber are maximising on opportunities to sell membership.
By understanding your users, you can use careful placement of messages and design to maximise on your opportunities, improve engagement and drive membership sign ups.
The Takeaway
Understand who your users are and define your aims. This may differ depending on your membership organisation; whether you need to increase your membership base, improve your online engagement with existing members, provide better information to members of the public... or all the above!
Break it down by user type and clearly understand what they will need to do to meet your goals and objectives. Put yourselves in their shoes and be empathetic to their needs and barriers to action. Design with functionality first and don't get too bogged down by aesthetics to ensure your website is straightforward and easy to use.