Firstly, it depends what you intend to update. I'll talk about Design, Copy & Content in three different sections, so you can skip to the most relevant area for you.
Though for reference, you'll miss out on pop culture references by skipping ahead. So you've got to ask yourself one question. Do you feel lucky? Well, do ya punk?
DESIGN
If the Terminator, a time-travelling murderous android from the future needs 15 redesigns, there's a good chance your website isn't the finished article either.
In fact, the Terminator gives us a very good example of why you need to update - if you don't, you'll quickly be overtaken by those who do. Fortunately, you'll only be metaphorically hunted down and turned into scrap if you don't update your website.

The internet: the biggest pond, the biggest fish
Your website is constantly in competition with all other websites. And not just in your sector.
Take LiveChat as an example. Imagine a customer has a great experience with LiveChat with their mobile phone company just before visiting your website. On your website, they go to the contact us page, fill out a form and wait hours at a minimum for a response. How do you appear as a business in comparison?
Are your competitors updating their websites to make use of the latest technology and design software, and you aren't?
You'll find they're getting all the latest customers, and you aren't.
Whilst LiveChat might not be the critical factor in every business, updating your business to technology trends is critical. Just ask Toys 'R' Us, JJB or Blockbuster. They've all been Terminated by a technological future they refused to adapt to.
Public perception changes with the latest and greatest, so you're competing with whatever good looks like in the public eye.
It's for this reason that conventional wisdom would suggest you've got around 2-3 years. That's around the time it takes enough websites to have adopted new designs and methods to create a paradigm shift which will leave you behind the curve. At which point, you'll discover the cost of investing in technology for your business is a lot less than the cost of not investing.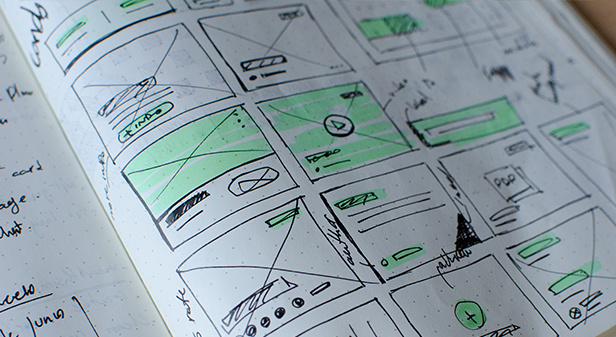 On top of this, you've got the practical (and sometimes legal) considerations which go into websites.
When Google decided it was going to begin prioritising mobile-friendly sites, this forced anyone who cared about ranking highly on search engines to redesign their site. Big updates like this and GDPR will punish you more than usual if you fail to move with the times.
Just like the Terminator, you can either get a shiny new skin or some fancy new internal systems which help your operation.
Hopefully you now know more than you expected to learn about websites AND Terminators.
Activity - Role Models
Browse around your favourite websites. Compare them to your own.
Make notes on:
Look & Feel
Functionality
Simplicity as a User
Pay attention particularly to the areas you feel you could make up the most ground on with quick wins. It might be that your web developers/IT department can implement those changes quite cost effectively and give you immediate results. If not, you're beginning to lay the foundations of the focus for your next redesign.
COPY
Remember, your website is your shop window.
If you stocked Barbie dolls in your shop yesterday, but today you have Action Man, you should probably take down the Barbie posters from your window. Otherwise you're going to have some confused parents and kids wandering around your shop.
Props if you're trying to be progressive around gender stereotypes; but there are more effective methods, with less cost to your business.
Just as your website copy should reflect your offering, the frequency and amount it changes should reflect how often and drastically the offering changes.
Even the most permanent offering evolves. Whether it's the value it offers, the way it's used, how you deliver it, or who you deliver it to; each change needs an updated message.
Remember the reason you're doing all this. You're communicating the value of something to someone. Even if that value doesn't change, you can still refine and improve your message.
Netflix change their copy to great success. Because their offerings are always updating with new releases, whenever you log into the app or website, you'll see a showcase trailer of a flagship show.
They don't change the structure of the site, or the design, but the offering. Importantly, it works for both them and their customers. Netflix understands their customers are always looking for the next series to binge on, so the showcase feature helps the customer.
It works for Netflix because they publicise:
a) their own exclusive content
b) their crowning jewels in acquisitions
Both promote the value in continuing to subscribe to Netflix for the end user.
If you don't invest time in making the user's journey as intuitive and relevant as possible, you can forget about them investing time in going on that journey with you.
Activity - Fresh Eyes
Write down your core offering and value proposition (hint: this should be featured as the headline of your website). Once a month, get a blank piece of paper and write it down again.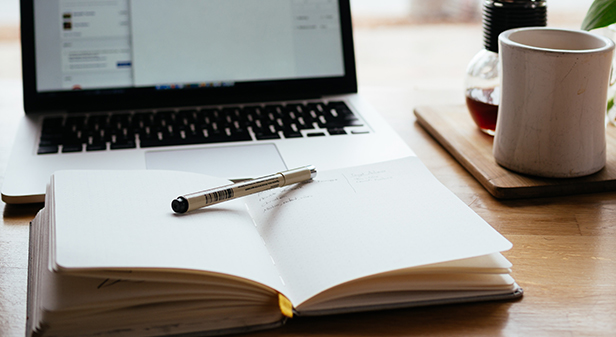 Compare it to the one on your website. If it's drastically different, evaluate which one works better. If it's similar, it might be that you can tweak the message to communicate.
You can do this for product/service pages as well.
Getting extra perspective can be invaluable. Get it from your team members if you can't get it from an external source.
CONTENT
You know how Marvel Studios produce 700 hundred superhero films every year? Marvel knows how it be. Whilst supply has never been higher, neither has demand. People expect new content every time they open their news feed.
Your content is the one thing that you can update as often as possible. Now, if business is booming, you're naturally going to not be able to dedicate as much time to your content as you maybe once did.
But here's the rub. If your business comes from online enquiries (and let's face it, we're talking about Google in the majority, here) you can't afford to stop, because your future opportunities will dry up as you slip down the rankings.
Exactly how often you need to post to retain your place is determined by your competition.
Google ranks you based upon similar pages and what they do, so all you need to do is one-up the best in class to be the best in class yourself. It's crucial to monitor your competitors and their activity to make sure you're always one step ahead.
Just like it's a lot easier to keep a customer than acquire a new one, it's easier to retain your search engine ranking than to establish it in the first place. (Because time is an important factor to Google -it measures and evaluates user's behaviour over time to accurately rank you.)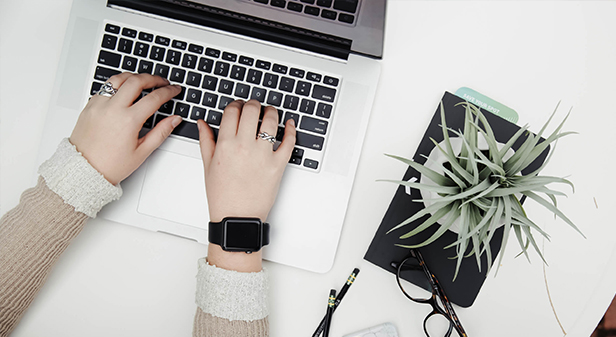 Every time you refresh and update your content, Google will come crawling back to your site and decide if your ranking should be updated to reflect the new content. Logically, you'd update it as much as possible. But that's not necessary.
So how often should you update your content? More than your competitors.
But here's another caveat. Don't increase the quantity of updates if the quality suffers as a result. If your competitors are churning out FOUR half-baked blogs a month, your ONE fully researched, search engine optimised, linked and well-crafted article with killer imagery is better.
Again, it's just about monitoring the competition and beating them.
Without doubt though, your content should be updated far more regularly than your copy or your design.
Activity: Assess the rest, become the best
Without doubt the easiest way to see a good range of ideas for the sort of thing you could be doing and the amount that you need to do.
Visit your competitors' websites, their social media sites, sign up to their mailing lists.
How are they attracting customers?


Is there anything you would improve on?


When you learn how your competitors operate, you can see where you are falling short as well as where they are.
The End…User
Bear in mind your end user. What benefits them? Ultimately, Google wants to show people useful websites. They measure usefulness predominantly on user behaviour.
If your users like you, so will Google. Does your current website serve the purpose users want it to? Are the updates to your site going to excite your end users?
If you enjoyed this article and want more guidance through the world of websites, follow us on LinkedIn, Instagram or sign up for our latest releases using the Subscribe button at the bottom of the page.