The world is a pretty bonkers place at the moment. Every organisation and its employees are facing their own challenges. It's times like this when the true connectedness of your team and the technologies you have at hand are put under the microscope. Being able to work from home is such a blessing.
Thanks to technology and the help of a great team, we're still functioning as normal as we can from the safety of our homes. Below are a few snaps of our home office setups and some words of wisdom from the team!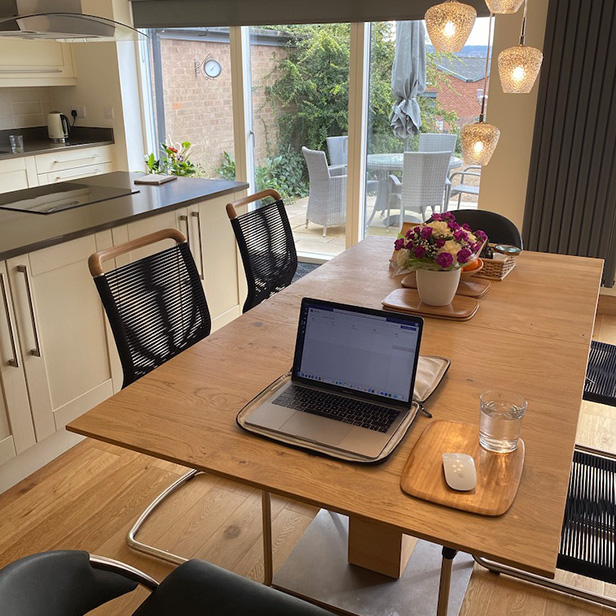 Ryan gave us all kitchen and chair envy with his lovely shot of where he's working.
"Keeping a routine, having lunch and going for a walk at the same time each day helps me to keep a clear mind and stay focussed."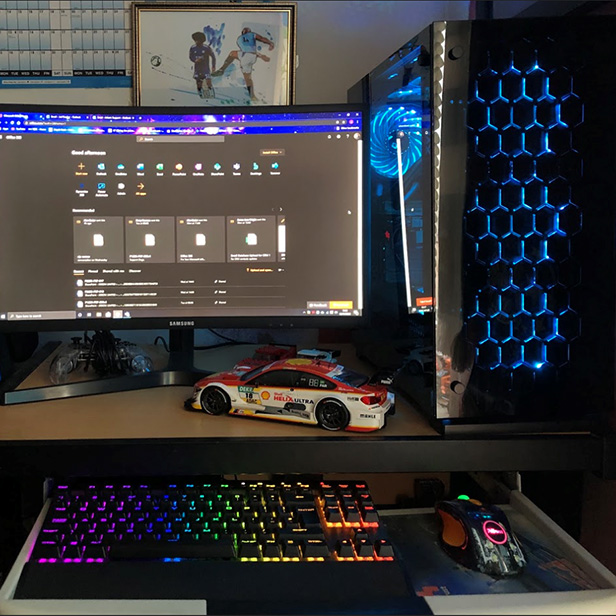 Joe did not disappoint with his home office. It looks like something straight out of a sci-fi film. Check out that keyboard!
"Make your workspace your own; I have with a mixture of Lego, and model race car."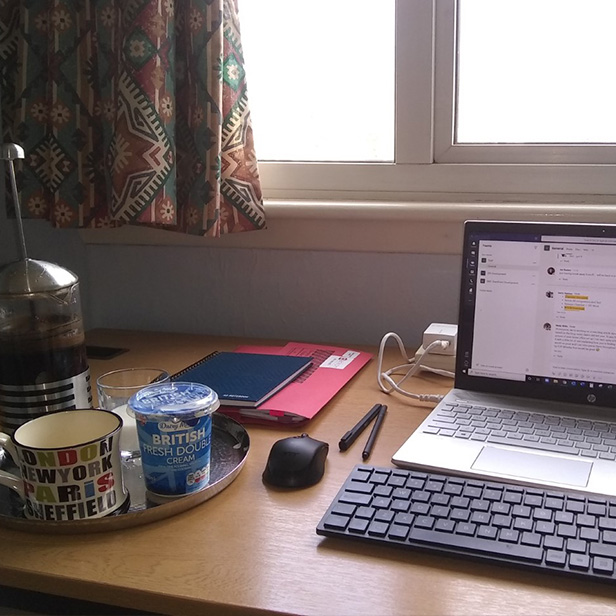 No surprise that Alan's home office setup has all the coffee and cream you could wish for.
"It's a surprise how much work you can get done when you have no distractions, although I miss the office banter."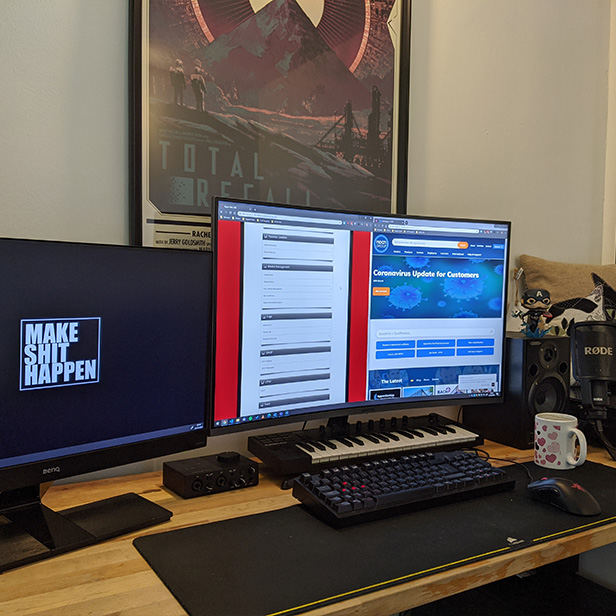 Damon's very masculine and motivational setup... complete with a love heart mug – fantastic!
"I've found catch up meetings using Microsoft Teams really useful to stay connected with everyone."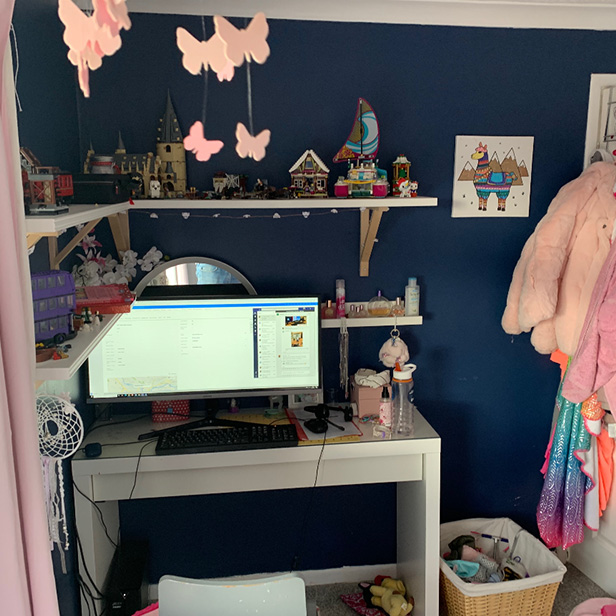 A fetching angle of Garry's utilisation of his daughter's bedroom. Here's to hoping he'll resist the Lego.
"Isolate yourself from distractions like washing/ironing. Turn the TV off stay away from the news and focus on what's at hand. Keep in regular contact and keep it real."
Molly has her little sunny spot by the window - frequently visited by her cat (what a shame!)
"Cooking at lunch time gives me a nice break away from screens and helps keep by brain fuelled with healthy food."
Whilst technology can help you work from home, there are so many other ways it could help your organisation or business. It could be a strong eCommerce website to generate some extra income, or a robust CRM which allows you to manage and stay in contact with your customers. The opportunities really are endless so it's often confusing to see exactly what you need from it.
Get in touch for an informal chat with a member of our team to see how we could help you through this difficult time.