Membership Website
We'll work with you to develop a Website that effectively communicates with your Members, potential Members and other stakeholders, while staying on brand.
At Arkom, every membership website is designed with you and your users in mind so that it's super user-friendly and easy to use.
It's no good having a beautiful website, without it being intuitive and serving user needs quickly and efficiently.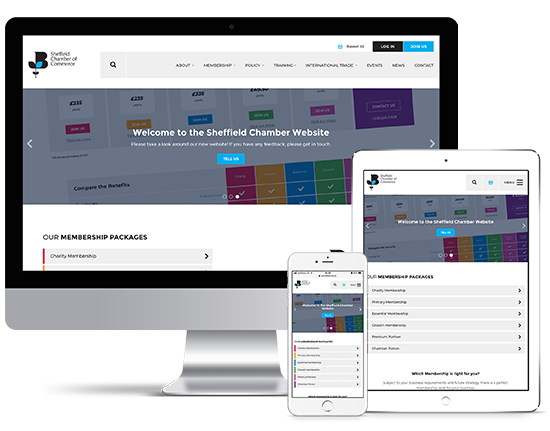 Sheffield Chamber Membership Website Read Case Study
This requires special care and attention when creating membership websites. There are key things that many membership websites would benefit from:
A simple online member signup process to make it easy for members to register and provide their information
Payment gateway integration for new members to set up online payments for membership by card or direct debit
Members-only area to provide Website content that only members can access based on their interests and preferences
Responsive to mobile and tablet so that it's easy to use no matter what device you're using