Grants
The Grant module allows you to track and manage grant applications. Members can apply for grants via the Self-Serve Membership Portal which are pushed up to the CRM where they can be managed and processed.
How does a basic grants system work?
Members are able to apply for a Grant by completing a form via your Membership Portal and uploading the completed form. Grant applications will be received and managed by you via CRM. Completed applications will be pushed back to CRM for processing. The Ledger system will be used to track Grant payments.
You're able to set activity tasks for the applicant to confirm acceptance or rejection of the application and to request submission of the final report. The final report can be uploaded by the applicant via the Membership Portal. You can then complete the Grant by recording the outcome.
You're able to track status changes and overdue activity tasks via exception reports in CRM.
Graphs & Reoprts
Our CRM solution gives you the ability to generate detailed graphs and reports with a few clicks of a button. The systems flexibility means that you can select almost any data type within your current view to aggrigate your desired data, in to a report or graph.
Here are some examples of the types of graphs you can create in the Grants area of CRM.
Value of Grants by type: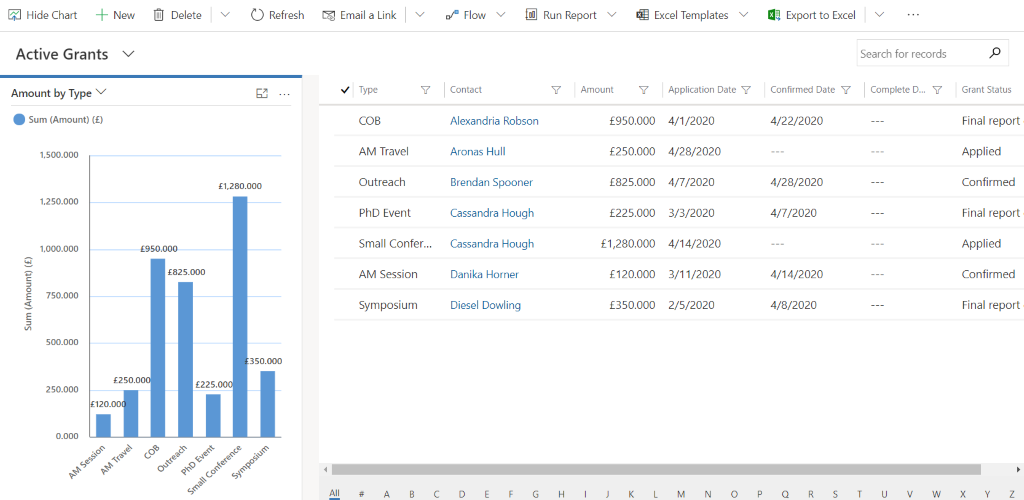 Total value of Grants by Quarter: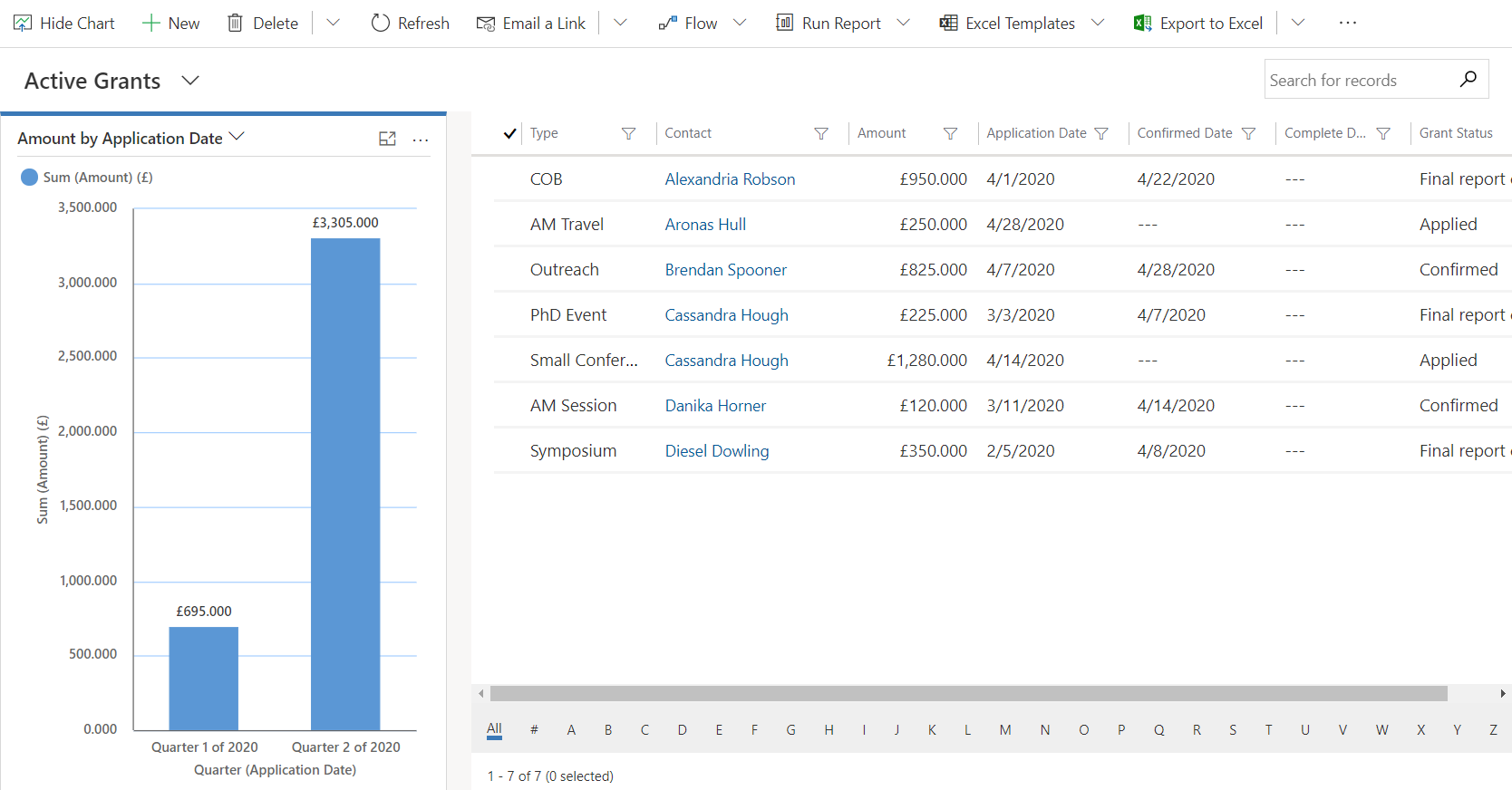 Different views can be used to show Grants with different status':

Grant payments (Ledger view) due to go out by month: