Finance Tracking
It's important to keep track of membership payments, as well as factoring in your other revenue streams to make sure everything's running smoothly.
All financial transactions are stored in the CRM against each Member so that you can analyse the data, generate reports and upload it into your accounts system. Depending on what you need it to do, the system is very flexible and robust with many different features:
Keeps a log of all membership payments and renewal dates
Tracks payments you need to make e.g. to an event venue or an external trainer
Use it for credit control e.g. to collect membership payments for BACS Members or to collect payment from event sponsors
Set budgets using the financial system which can be used to carry out post event analysis.
Budgets can also be used when you have a budget for Grant fund allocation.
ROI Following an Event: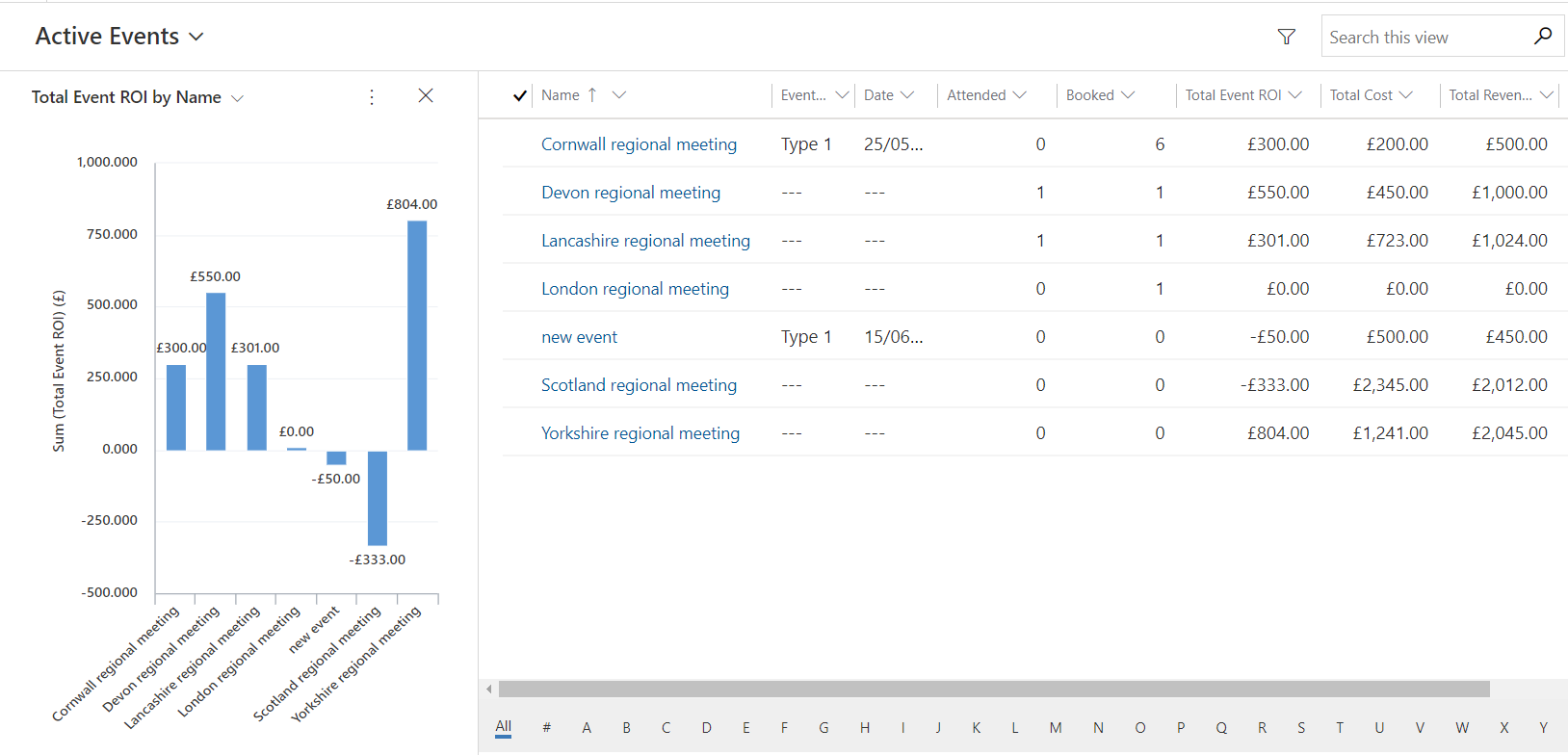 Financial breakdown for one Event: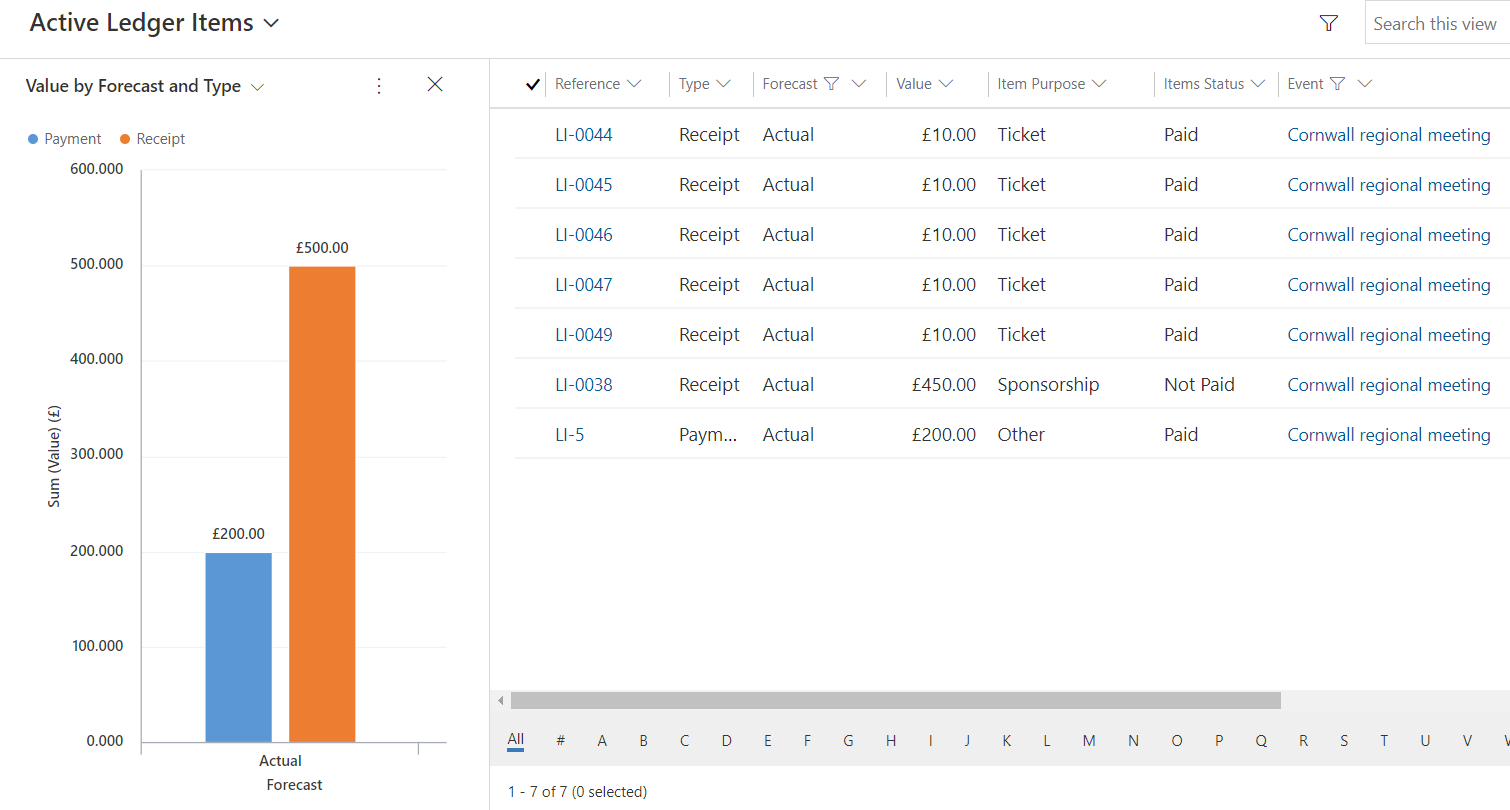 Before a project starts, we sit down with you to assess exactly what it is you need. Then we can make sure you have everything you need and nothing you don't. We give you full training so you can manage and set up different reporting functions yourself for maximum flexibility.
Financial breakdown - Total income and Expenditure by month: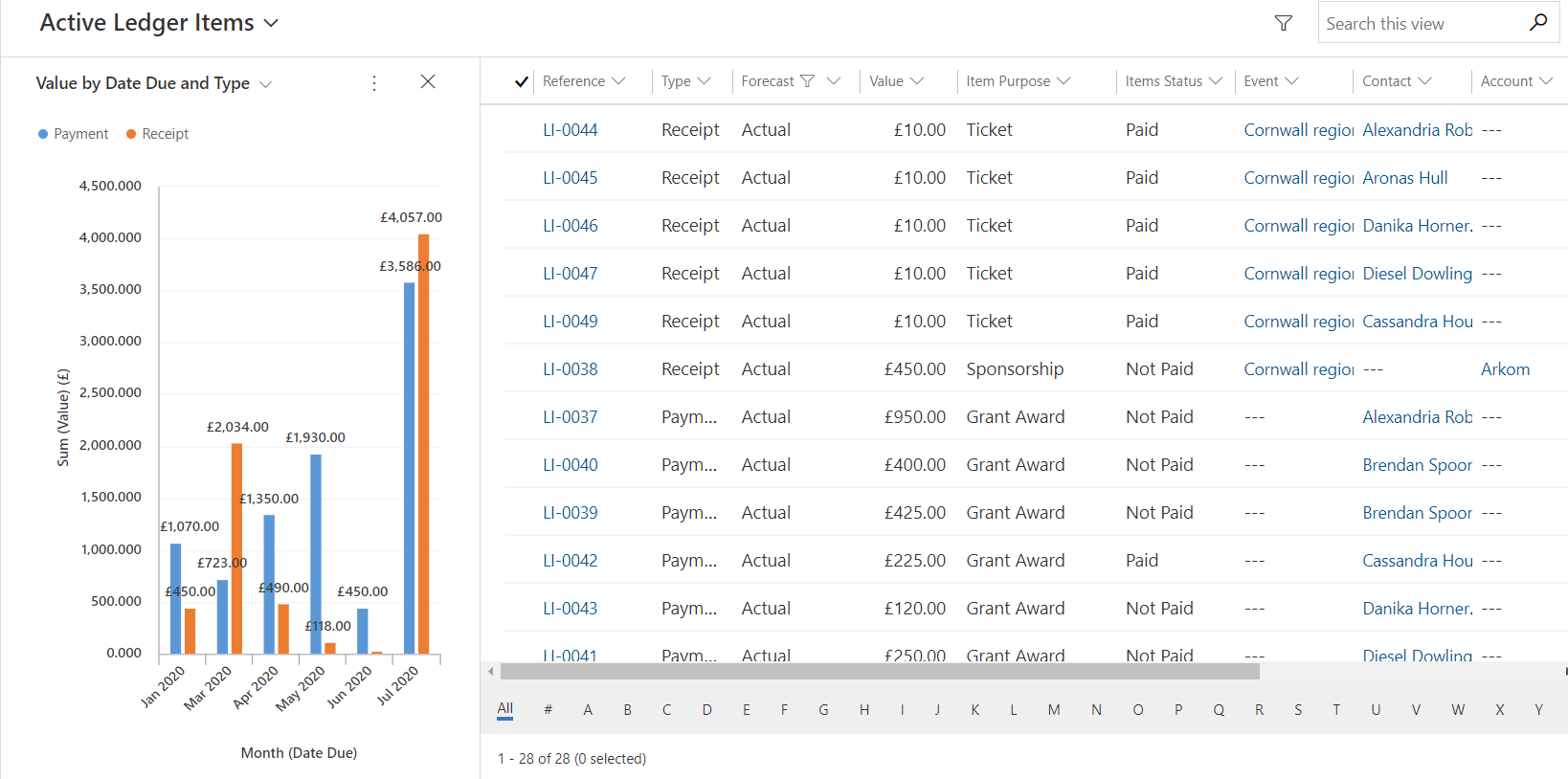 Example Credit Control. Fields and criteria are user defined: