Membership Solutions
Arkom's membership solution is designed specifically for membership organisations and professional associations who want to better organise their data while reducing admin overhead so they can provide better value to their members.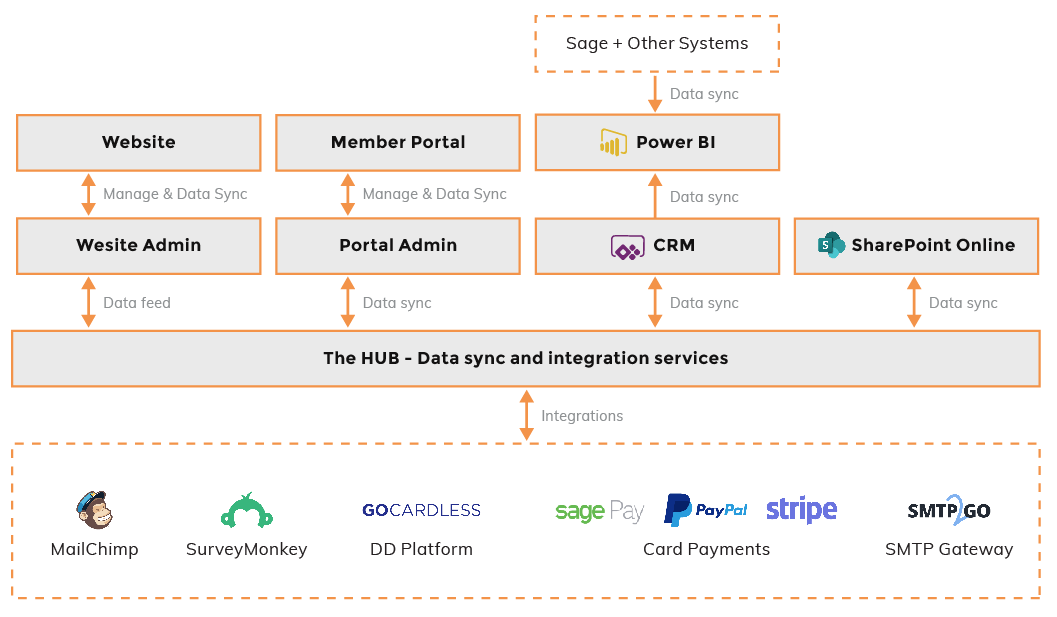 Our solution is a complete end to end solution, including Website, Portal, CRM and payment gateway integrations. It is platform based rather than a packaged system which basically means it can be completely customised to meet your specific needs.
A Phased Approach
The system is also very scalable. For example, we could just implement the self-serve Portal for members to handle renewals and membership management, which frees up a lot of admin time internally. Then at a later date, we could build the website to tie in with everything else. A phased approach enables maximum flexibility for your membership organisation.
The core products we use in our solution are Umbraco CMS and Microsoft Dynamics 365 CRM or PowerApps.
Platform Solution
At Arkom we offer a platform solution for membership organisations as opposed to a package solution.
This means that we customise the solution to meet your requirements.
Over time we've developed and built customised modules that we mix, match and customise to suit membership organiations in a variety of sectors; which once combined act as a comprehensive solution.
Many membership organisations work in a similar way to each other, which is why our solution works well for the majority. However, there's always going to be some extra bits that will be specific to how you operate or how you serve your members. So in some cases we build part of the solution completely from scratch.