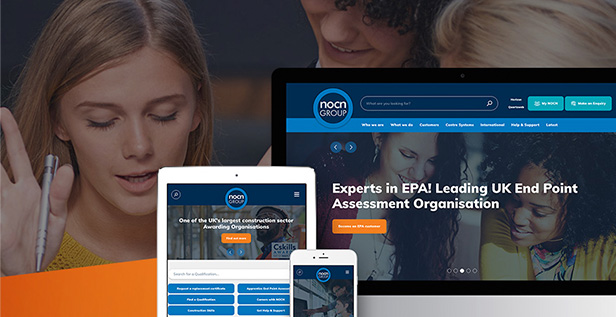 When a new product is developed, launched and delivered to customers, the Website also needs to be updated with the details of the new qualification. The biggest user of the AO's website are the existing training providers. Existing training providers need to be able to find qualification and unit details easily and really like to download the qual spec in PDF format!
This can provide a problem for AO's in that they generally need to enter product information into several systems. The primary system data is entered into is Portico's Quartz or Creatio's Horizon systems. The same information needs to be updated on the Website.
Manually updating the website with qualification and units information takes a lot of admin time and is prone to human error, re-typing information into several systems. Qualification specifications ("Qual Specs") also need to be available as PDF files for training providers to download. Manually creating a separate PDF for each qualification requires yet more manual work.
Solution
AO's that use either Portico's Quartz or Creatio's Horizon systems for product management are able to take advantage of the built-in data interfaces that these two systems provide. These data interfaces allow other systems to download relevant qualifications and units data. If this data was downloaded on a regular schedule and made available to the website, then qualifications and units data will not then need to be manually entered into the website.
This would result in a huge reduction in administration costs and eliminate the inevitable human error that occurs when data is entered into more than one system. The website would need to be updated to display qualifications and units from the new database created from Quartz or Horizon.
Other Advantages of integration
Comprehensive search – A separate qualifications and units database allows the development of a comprehensive search facility, for instance, looking at the NOCN Group website:
Screenshot NOCN main Search facility at the top of every page:

Screenshot Suggestive search:

Screenshots NOCN categorised search results with filter function: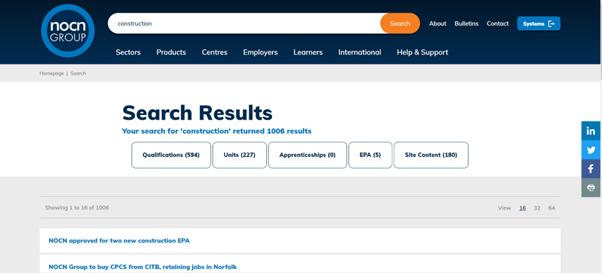 Screenshots Filter on 'qualifications':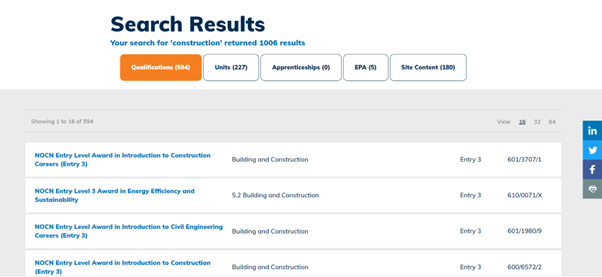 Screenshot NOCN alternative pre-defined Search linked for a specific qualification category: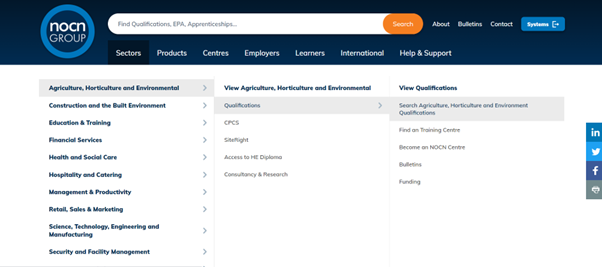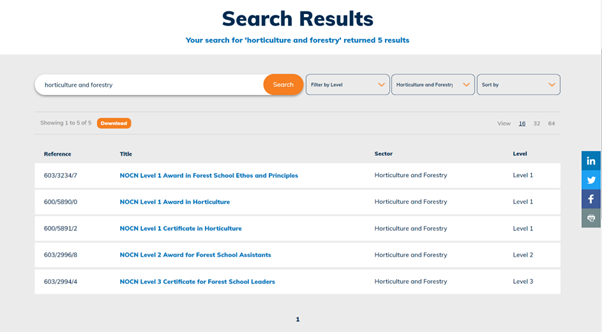 Improved Search Engine presence – Qualifications and units pages are generated on the fly from the qualification and units database. Content is displayed in HTML format which improves the search engine presence of each and every qualification page.
Each unit also has a separate page linked from the qualification page which further increases search engine presence though additional web pages (more is better approach) along with the cross linking of qualifications and units without requiring admin input.
Screenshots: NOCN qualification pulled from Horizon and displayed in HTML: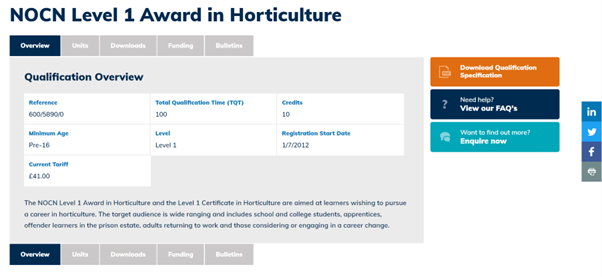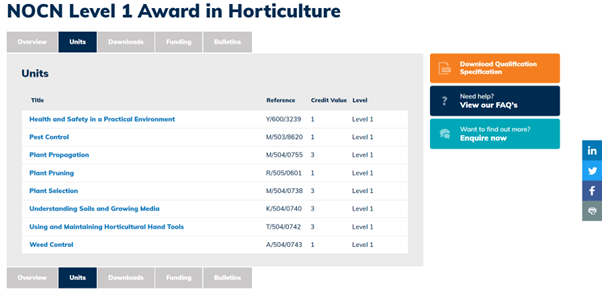 Creation of PDFs on the fly – PDF qual Specs can be created on the fly, i.e. by the website rather than by the products team, this further reduces admin time and helps reduce the search engine listing of the PDF qual Specs.
Summary
If you're using either Portico's Quartz or Creatio's Horizon systems you really should consider integrating this into your website. You can save a lot of admin time managing data while increasing your website's useability and search engine presence.
We worked with the NOCN Group to develop a comprehensive, integrated website. More details are here [link to case study]. Have a look at the NOCN Website, https://www.nocn.org.uk, this is where these screenshots in the post were taken.
If you have either Portico's Quartz or Creatio's Horizon systems and are looking to integrate your website to these systems, please get in touch to find out the best way to do this.